Submit
Our Aesthetic
Braddock Avenue Books is an independent literary publisher looking for works that speak to the difficulties and rewards of being human. We prefer fiction in a realistic mode and favor serious long-form essays that engage with contemporary circumstances in a style aimed at an educated, but not necessarily academic, audience.
---
Submissions
We read submissions year-round. Manuscripts should not have been previously published, although it is acceptable, and even preferable, to have had individual portions appear elsewhere. These sections should be identified as such.
We accept simultaneous submissions, but please alert us to the fact when you submit and please notify us if your work is accepted elsewhere. (We'll be happy for you!)
---
Writer's Guidelines
Formatting: Documents should be in Microsoft Word, double-spaced, and paginated, with your last name appearing in the header/footer of each page. Times New Roman 12-point font is greatly appreciated. Please do not send documents in unusual formatting, unless it is absolutely integral to the work.
---
How to Submit
Cover Letter: please include the following information:
Your contact information
A brief author biography or CV
The title and total word count of your manuscript
The kind of work you are submitting (novel, story collection, etc.)
A list of all previously published portions (including publication information)
Indication of whether or not the manuscript is submitted simultaneously
Novels: send 1) the cover letter and 2) the first chapter or up to 50 pages.
Short Story Collections: send 1) the cover letter and 2) three stories.
Nonfiction: send 1) the cover letter and 2) up to 40 pages.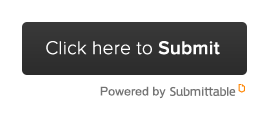 US Mail: Because of the high volume of submissions, we are no longer able to accept new manuscripts sent via the post office. We will, of course, continue reviewing any work that has already been submitted in this way. 
---
Response Time
We make every effort to read and respond to your manuscript/query as quickly as we can; however, careful reading takes time, so please be patient.  We haven't forgotten you.